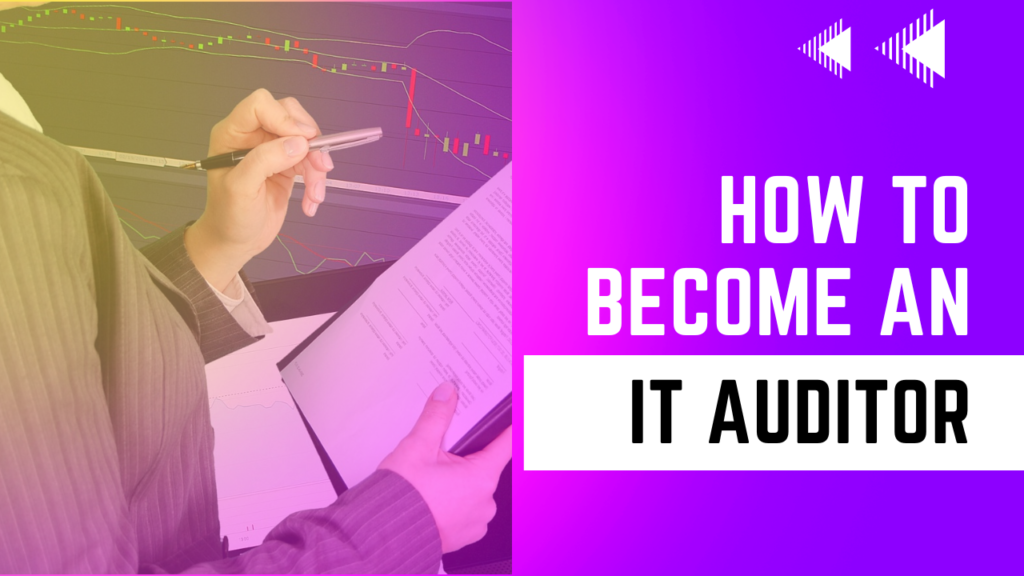 Introduction
In today's dynamic digital landscape, organizations face increasing challenges in safeguarding sensitive information and ensuring the reliability of their IT systems. To effectively assess and manage risks in the face of evolving cyber threats, IT audit professionals require essential skills and knowledge. The Associate Information Systems Auditor (AISA) certification has emerged as a mandatory and esteemed credential for IT audit professionals worldwide. This article explores the authentic and professional reasons why the AISA certification holds immense importance for professionals in this field.
1. Globally Recognized Accreditation
The AISA certification, awarded by the esteemed Gujarat Technological University and Hemang Doshi Academy, enjoys widespread recognition and respect within the global industry. Employers, clients, and industry peers worldwide acknowledge the AISA certification as a mark of expertise in IT audit and assurance. By attaining the AISA certification, IT audit professionals demonstrate their unwavering commitment to professional excellence and distinguish themselves in a competitive global job market.
2. Comprehensive Knowledge and Proficiency
The AISA certification equips IT audit professionals with comprehensive knowledge of information systems auditing principles and best practices. It covers essential domains such as risk management, control frameworks, IT governance, information security, and compliance. This broad knowledge base empowers professionals to conduct thorough assessments of control effectiveness, identify vulnerabilities, and provide invaluable recommendations to strengthen the security and reliability of IT systems worldwide.
3. Adherence to Updated Industry Standards
The AISA certification ensures that IT audit professionals stay aligned with the latest industry standards and best practices. The certification curriculum undergoes regular review and revision to incorporate emerging technologies, evolving regulations, and global trends. By staying up-to-date with industry standards, AISA-certified professionals are well-equipped to effectively address the dynamic nature of IT risks and adapt their audit approaches to the ever-changing global landscape.
4. Enhanced Proficiency in Risk Management
AISA-certified professionals possess advanced skills in identifying, assessing, and managing risks associated with information systems. They excel at analyzing the potential impact of risks on business operations and formulating effective control measures to mitigate those risks globally. This comprehensive approach to risk management enables organizations worldwide to proactively safeguard their critical information assets and ensure uninterrupted business continuity.
5. Amplified Career Opportunities
The growing demand for skilled IT audit professionals globally emphasizes the need for robust IT governance and risk management practices. Holding the AISA certification expands career opportunities for IT audit professionals, as it demonstrates their expertise and commitment to professional growth. Employers across the globe often prioritize hiring AISA-certified professionals for IT audit roles, offering enhanced job prospects and the potential for accelerated career advancement on an international scale.
6. Emphasis on Continuous Professional Development
The AISA certification places a strong emphasis on the importance of continuous professional development. AISA-certified professionals are required to adhere to a stringent code of ethics and actively engage in ongoing learning activities to maintain their certification. This unwavering commitment ensures that IT audit professionals worldwide stay informed about the latest industry trends, emerging risks, and regulatory requirements. By actively participating in professional development initiatives, AISA-certified professionals exemplify their dedication to proactively navigating the evolving global IT landscape.
7. Open to Graduates of All Disciplines
One notable advantage of the AISA certification is its accessibility to graduates from diverse disciplines. Unlike certifications with strict prerequisites or specific educational backgrounds, the AISA certification welcomes individuals with varied academic backgrounds. This inclusivity allows a wide range of professionals to enter the field of IT auditing and benefit from the comprehensive training provided by the certification.
8. No Previous Experience Required
The AISA certification is designed to cater to both entry-level professionals and experienced practitioners. It does not mandate any previous experience in IT auditing, making it an ideal starting point for individuals looking to embark on a career in this field. The certification program provides the necessary foundational knowledge and skills, enabling newcomers to develop a solid understanding of IT audit principles and practices.
9. Live Instructor-Led Training
The AISA certification program often includes live instructor-led training sessions. These sessions create a dynamic learning environment where participants can interact with experienced instructors, ask questions, and receive immediate feedback. Live training sessions offer the advantage of real-time engagement and foster a collaborative learning experience, enhancing the comprehension and retention of the course material.
10. Practical Approach and Case Studies
The AISA certification program emphasizes a practical approach to learning, going beyond theoretical concepts and focusing on real-world applications. Through practical exercises, hands-on activities, and case studies, participants are exposed to realistic scenarios they may encounter in their professional roles. This practical approach enhances their ability to analyze and effectively solve complex IT auditing challenges.
11. Joint Certification from Hemang Doshi Academy and Gujarat Technological University
A noteworthy feature of the AISA certification is that it offers participants a joint certification. Upon successful completion of the certification program, individuals receive certifications from both the renowned Hemang Doshi Academy and Gujarat Technological University. This joint certification enhances the professional credibility of individuals as it is backed by reputable educational institutions.
12. Global Recognition and Networking Opportunities
The AISA certification holds global recognition and provides professionals with networking opportunities. Being part of a global community of AISA-certified professionals allows individuals to connect with like-minded experts, share knowledge, and stay updated with the latest industry trends. This networking aspect facilitates professional growth and opens doors to potential collaborations, career opportunities, and knowledge exchange on an international scale.
Conclusion
The AISA certification holds immense significance for IT audit professionals on a global scale due to its internationally recognized accreditation, extensive knowledge and proficiency, adherence to industry standards, enhanced risk management capabilities, expanded career prospects, and unwavering dedication to continuous professional development. By attaining the AISA certification, IT audit professionals establish themselves as trusted experts in the field and contribute significantly to the protection of critical information systems worldwide.
To add further value and appeal, the AISA certification offers a range of supplementary benefits. These include accessibility to graduates from various disciplines, absence of previous experience requirements, live instructor-led training, a practical approach involving case studies, and the opportunity to earn dual certification from Hemang Doshi Academy and Gujarat Technological University. These factors contribute to strengthening the value of the AISA certification for IT audit professionals, empowering them to establish a solid foundation, acquire practical skills, and position themselves as competent and highly sought-after professionals in the realm of IT auditing.